Beginning
Overview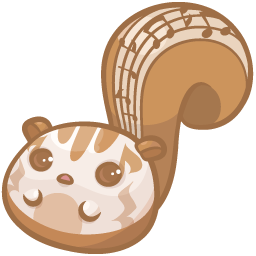 This is a plugin for UTAU.

This plugin generates UTAU score from your humming WAVE file. Lyric "ta" is recommended on humming recording.

How to Install
Drag and drop the zip file you downloaded to UTAU's window, and plugin is installed.

How to Change UI Language
If your Windows environment is in English, plugin displays English automatically.

Or, you can change language by the follow steps:

* Click image to show original size.

Launch plugin from UTAU menu.
Click "Preferences" (in Japanese, "設定 (E)") button.
Preferences window is open.

Select language as you like. Languages are shown as 3 chars abb. See here for more information.
Click "OK" button, and new language is enabled.

How to Use
Set tempo exactly in UTAU window.
Launch plugin.
Drag and drop your humming WAVE file (lyrics is "ta").
Select note length unit...specify shortest length in your humming.
Click "Start" button...done!
How to Create Language File
If your language isn't exist in preferences window, you can create language file by yourself.

Open plugin's "Languages" folder and copy ENU.txt as your language file. Filename is language code. See here for more information.

Language file is plain text. It simply has tab separated "key" "translated" pairs.

Translate "translated" column in your language.

After translation, select your language in plugin's preferences window.

If you send me your language file, I'll bundle it in future versions of plugin.

Wish
NicoNico Douga
When you publish movies which use Humming to Score Plugin, please register the movie

as a NicoNico Douga's contents tree's parent.
Misc.
Database